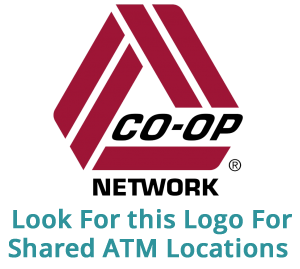 ATM/ Debit Cards

Rimrock Credit Union is part of a nationwide credit union cooperative that gives our members access to more than 30,000 ATM locations nationwide.
Control the Use of Your Debit Card

The CardNav app lets debit card users set how, when, and where their cards can be used via smartphone. CardNav offers our debit card users unprecedented security and control. Our members have the ability with the CardNav app to set their card preferences to provide in-app updates to monitor their debit card usage and track spending.
To report a lost or stolen card after business hours, weekends, or holidays, please call 1-888-241-2510. If outside the U.S. call 1-909-941-1398.
Attention Debit Card Holders
We have Upgraded our Debit Card Fraud Detection and Notification System.
The new system notifies our members faster when fraud is suspected. The notification portion of the system includes a state-of-the-art automated assistant to help our members review transactions and confirm their spending activity on Debit Cards.
Should you need assistance from a live agent, our Card Member Security team is available 24 hours per day, 7 days per week. If you do receive a notification call from our automated assistant, please answer questions regarding recent card activity.
If suspicious transactions are identified as fraudulent, calls are transferred to our outstanding member support team at Card Member Security to help you take the necessary precautions to protect your cards and related accounts. If the recent activity is verified by you as legitimate, you are able to close the case with the phone attendant using your touch-tone phone.