BillPay FAQs

Q: How do I sign up for online BillPay?
A: Signing up for BillPay is quick and easy. Simply Log onto Online Banking, Select Pay Bills at the top of the screen, click on the Enroll button and sign up today! Once you have filled out the online form, an email will be sent with your User ID.
Q: What are the benefits of online BillPay?
A: Eliminates writing checks, buying stamps and lost mail. Schedule payments when your are out of town.
Q: How do I login to online BillPay once I have signed up
A: You must wait for an email with your User ID. After receiving your email, go to www.rimrockcu.org and log into Home Banking. The Pay Bills button inside Home Banking is the BillPay login page.
Q: What do I do if I forget my password?
A: Contact Rimrock Credit Union (406 248-3685) during business hours for password reset. If you are inside the BillPay, you may use the Live Chat feature or call BillPay directly with the phone number provided on the webpage.
Q: How do I change my password?
A: Choose the Options tab inside BillPay. Choose Change Pin from the drop-down options. You will be asked a challenge question before the system will allow a pin change. Enter your current pin, then enter your new pin number and submit.
Q: How do I add an additional Account?
A: Accounts must be set-up at time of enrollment. If you need to add, change or delete an account, your credit union can make the change for you.
Q: Can I view previous payments online?
A: Yes, two years of history is available online.
Q: Can I cancel a scheduled payment online?
A: Payments may be canceled online but there are some restrictions. When you look at your upcoming payments in BillPay you will see "Edit/Cancel" or "In Process". If you see "In Process" the payment is being processed that day and you cannot change the payment yourself. If you see Edit/Cancel you may edit the payment date, amount or cancel the payment.
BillPay is a fast and secure way to pay your bills online. Payments can be made from the comfort of your home and at your convenience. Schedule automatic payments once a month or on a regular monthly basis. Going out of town, don't worry, your bills will be paid with BillPay.

• Members must have Share Draft Checking account

• BillPay is a free service

• Add your bill information to the Payee list

• Schedule your bills to be paid automatically
• View payment history reporting
Q: How do I stop a payment that is "In Process"?
A: You must call your credit union to put on a stop payment. There are also some restrictions that apply. If your payment is "In Process", the credit union may need some time to research how the payment was made (check or electronic). If a Check was written, you may request a stop payment on the check. If it is Electronic, you will need to wait until the merchant has given proof of payment. Then the electronic payment may be recalled. Allow enough time to process your request; there is a cutoff time of 1pm.
Q: How many days should I allow before the payment is made?
A: Allow 5 days for the payment to process. (Example: if your payment is due on the 15th of the month, set it up to be paid on the 10th.) If you are doing your bills in the evening, you should allow up to 7 days to clear because of business hours.
Q: Will first time payments take longer to clear?
A: Yes, if you have a new payment, allow 10 days to clear.
Q: Will my payments process on weekends and holidays?
A: No, you must adjust the payment date when there is a weekend or holiday.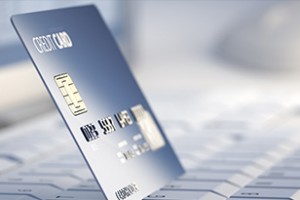 Personal
Rimrock Credit Union offers online banking for access to your accounts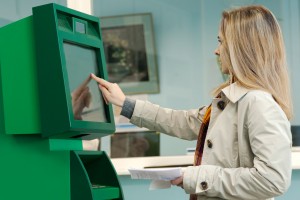 Loans
Whether you're looking to purchase a vehicle, boat, RV, or just need a little extra cash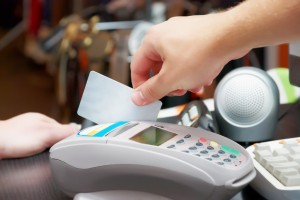 Checking
Rimrock Credit Union share draft checking accounts are an easy way to pay your bills
Membership
Rimrock Credit Union is a not-for-profit financial cooperative.